Hey fellow YounGuns! The band is excited to announce our exclusive November show at Low Spirits on Saturday Nov 21st!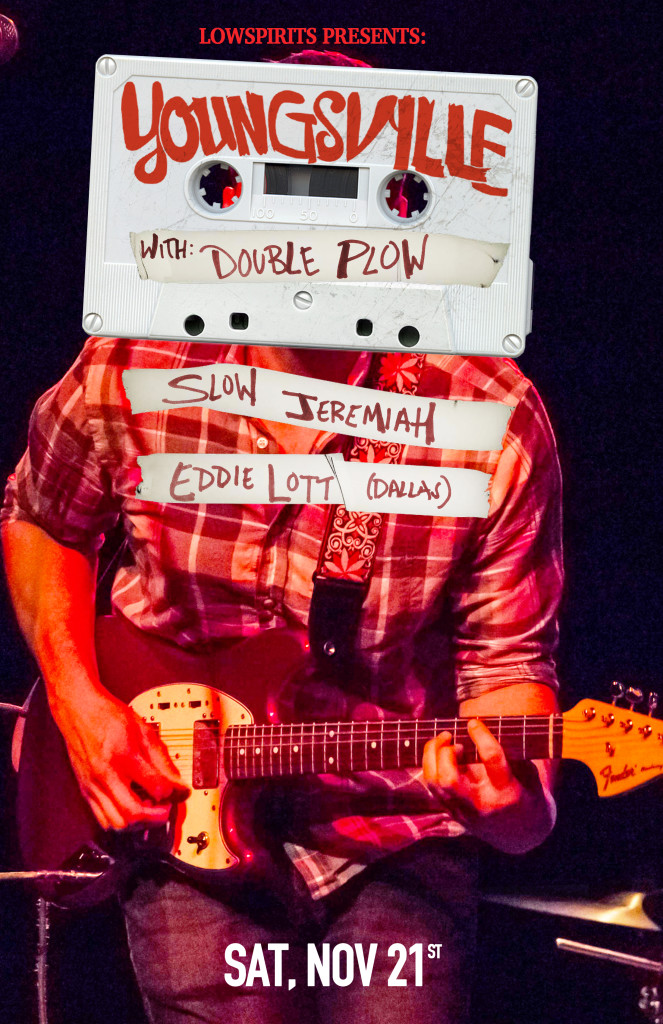 We play alongside some of the best local rock n' rollers: Double Plow and Slow Jeremiah. Also, joining us from Dallas, Texas is the charismatic, crooning Eddie Lott.
We have a task for our fans though: Youngsville would like to do something special for you. We would like to play a song, or do something fun on stage (wedding announcements? lol). Let us know on our Facebook Event or comment on our page.
Best request not only gets your wish fulfilled, but also a special gift. Let us know!